Insulated Concrete Forms (ICF)
Why ICF (Insulated Concrete Forms) Built Home?
From the outside an ICF built home looks like any other house. Drive up to a new home today and you probably cannot tell how that house was constructed. That is because the "cladding" or covering of the home - whether it be stucco, brick, wood, stone, or vinyl siding - provides the same finished appearance whether it is placed over a wood-frame or an ICF construction.
Constructing a home or business with ICF offers numerous benefits, many that are the materials best kept secrets.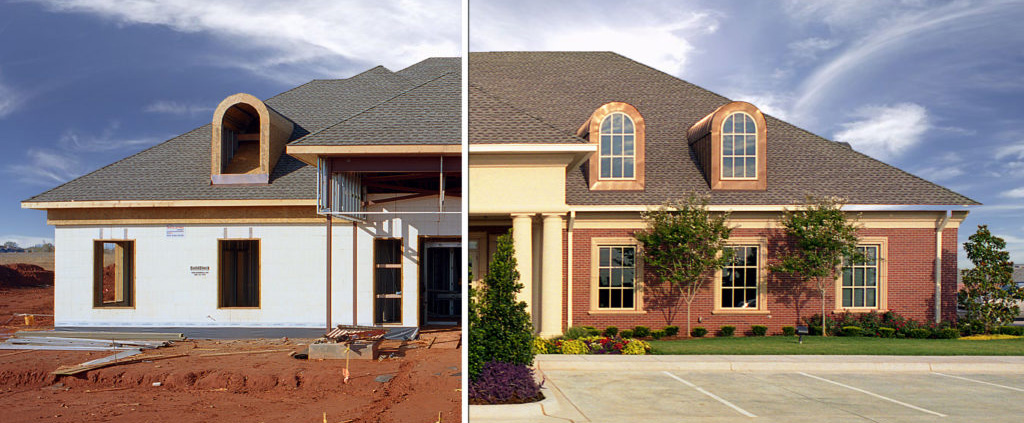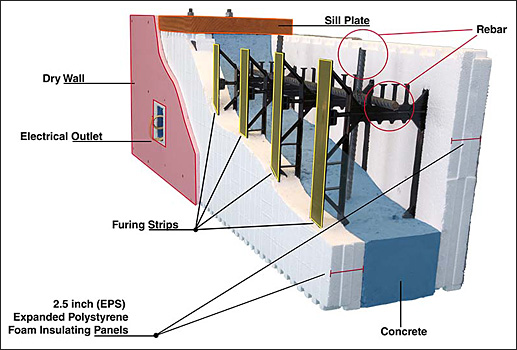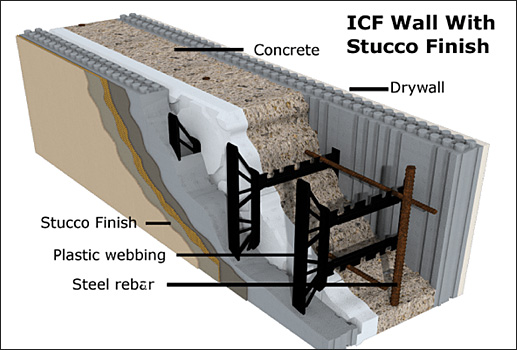 Long-Lasting, Durable
One of the key benefits of building with ICF is that it is durable and easy to maintain. Concrete and cement-based products form a solid, durable surface that resists rot, pests and wildfires.
Buying or building a home is typically the biggest investment you will ever make. If that home is constructed with ICF walls, your investment is naturally protected from the structural damage that can be caused by the effects of nature. As the owner of an ICF home, you will benefit from lower annual maintenance and energy costs while living in a house that provides a secure haven for your family.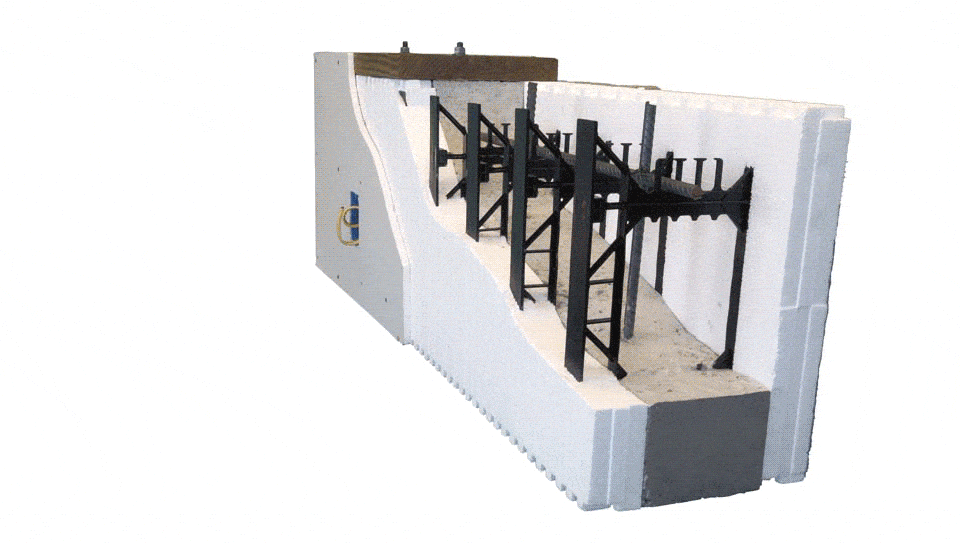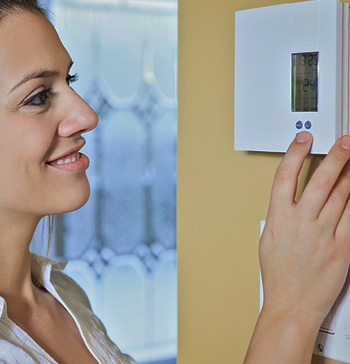 Energy Efficient
Concrete forms an integral wall - solid, continuous, and airtight. By comparison, a wood- frame wall is a collection of components - studs, sheet rock, sheathing and insulation.
Each joint and connection is a potential air leak. As the air passes through these leaks, so too does your heating and air conditioning with it. Homes built with ICF are more energy-efficient than their non-concrete counterparts saving the homeowner an estimated 50 to 80 percent in heating and cooling costs when built from footings to the eaves and factoring in the reduction of HVAC equipment requirements. Ultimately you can save thousands of dollars during the life of the home. Why? Because the ICF system means there is virtually no air infiltration. The thermal mass of the concrete wall and the outstanding insulating properties of the expanded polystyrene result in an airtight, easily controlled environment.
Lower Utility Bills
In Texas, cooling a 2,800-square-foot house can run $300 to $600 a month. Using a combination of high R-values, low air infiltration, and high thermal mass is believed to account for the amazing estimated 30 percent to 50 percent energy savings of ICF versus wood or steel-framed homes. Heating and cooling savings can be especially important for the first-time homebuyer.
ICF homes save energy in two ways. The mass of the concrete slows down the passage of heat or cold moving through the wall. With the same insulation, an ICF home stays warmer in the winter and cooler in the summer. Also, concrete walls are more air-tight than wood frame walls. Since leaks account for a large percentage of energy loss in the house, concrete homes enjoy savings in energy consumption. That adds up to lower utility bills.
Air and Noise Pollution Quality
In addition, a solid wall structure that eliminates air infiltration and uncomfortable drafts means the air quality will be superior to that of a non-concrete home and will be free of all airborne pollen, molds, mildews, dust, and allergens. Land for homebuilding is becoming more scarce and homes are being built closer together and much closer to noise sources like highways, railways, and airports. ICF homes have attractive sound-reducing qualities to provide the kind of quiet comfort buyers look for in a home. With the greater mass of concrete, these walls can reduce sound penetrating through a wall by over 80 percent when compared to wood-frame construction. Although some sound will penetrate the windows, an ICF home is often two-thirds quieter than a wood-frame home.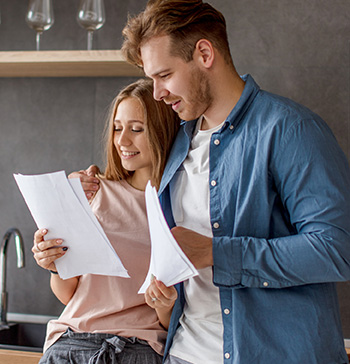 Reduced Insurance Premiums
In a normally constructed home, fire can endanger the lives of everyone in the family and destroy those things that cannot be replaced. Insurance companies recognize ICF as being safer than any other form of construction when fire threatens a home. Living in an ICF house can ultimately bring peace of mind for homeowners concerned about fire, especially those living in high fire prone areas, ICF built homes resist fire. They are stronger than wood frame homes and safer during tornadoes, hurricanes, and earthquakes. Homeowners and builders in hurricane and tornado-prone areas are increasingly turning to ICF walls to stand up to what would otherwise be devastating disasters. ICF walls can withstand flying debris from tornadoes and hurricanes and are more wind resistant than traditional wood or steel walls. Insurance for ICF homes is often 15 percent to 25 percent lower.
Design Options are Endless
When it comes to design, concrete offers incredible flexibility. Because of the strength of the concrete, architectural features like arches, radius, long spans, and large open areas are easy to create. Concrete can create any shape or size home you can imagine. Because concrete takes any shape or form; it can create an unlimited variety of curves and angles. Concrete's strength can be used to create large open spaces — offering total flexibility in designing your home's floor plan. Whether a Victorian gingerbread home or a Colonial mansion, ICF homes are quiet, easy-to-maintain and safe from fire, hurricanes, tornadoes, termites, and wood rot.
Concrete can also be used to create classic, low maintenance, polished floors, and design elements, added specialties of Monster Constructors. Should your tastes lean toward traditional, contemporary, or modern, the strength and flexibility of concrete can create a home that looks like the 21st Century and, with minimum maintenance, will hold its beauty and value throughout the next century.
Homeowners reap the financial benefits of ICF homes in more ways than one — in terms of operating cost when it comes to heating and cooling costs, resale value, and quality of living. Over the long run, benefits like energy efficiency, disaster and fire resistance, and durability reduce the cost of owning a home. Reduced noise and more regulated temperatures mean quiet comfort that you can enjoy year-round.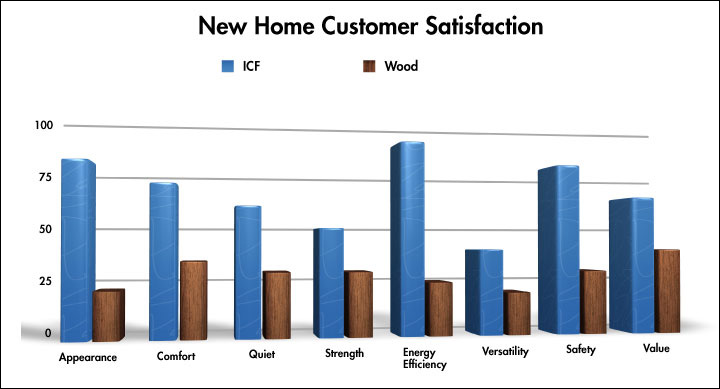 Click To Read:
Builder Magazine - "Forever Home"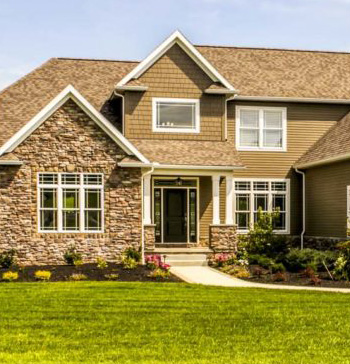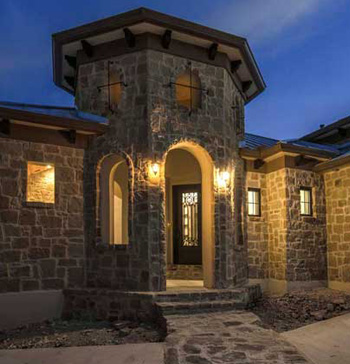 The bottom line is simple, ICF built homes offer the most advanced home construction on the planet, while the advantages help pay for themselves. In today's world of uncertainty, the security aspect alone is priceless in consideration of your family's well being. So truly, no one can put a price on the peace of mind that comes with owning your own secured ICF home.
"A True Pleasure Working With Monster!"
"Mark, I wanted to take a moment and thank you again for the work you and your crew provided in building our home. It has been a true pleasure working with your company, we are so happy we decided to build with ICF, the results are beyond our expectations. Again, thank you so much for your guidance and please thank your crew for their hard work, we love it!"
Brad K. – Celina, Texas (ICF Project)

Accepting Digital Asset Payments